Food Insecurity: A Year-Round Health Concern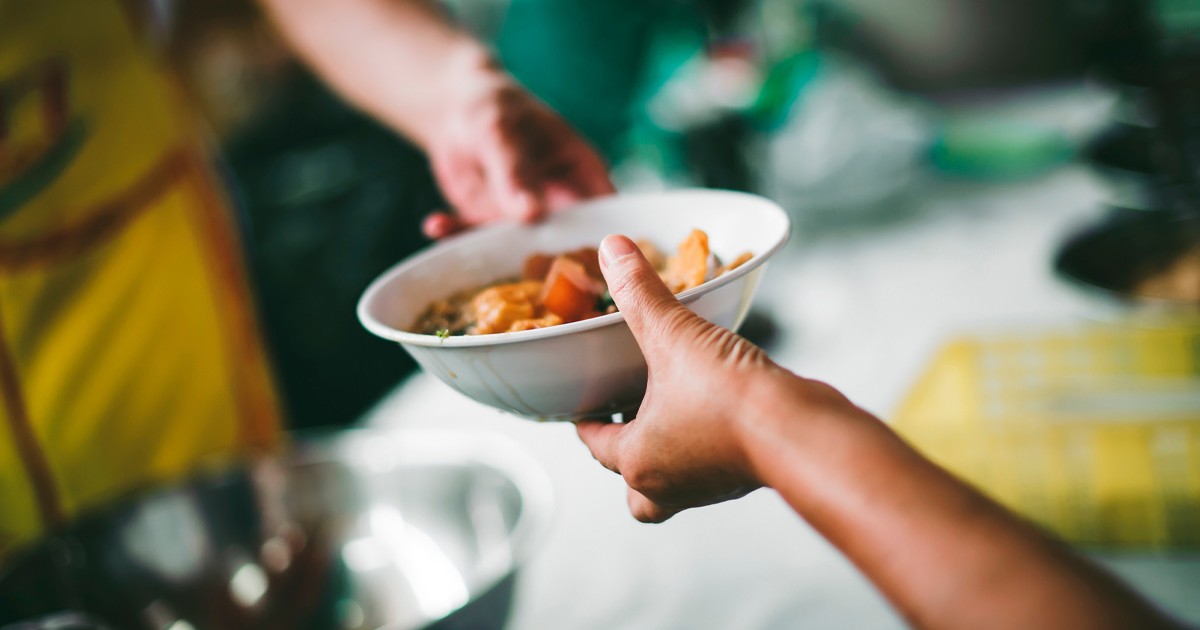 Hunger means much more than missing a meal. Food insecurity, defined as consistently inadequate access to nutritious food needed to achieve and maintain health, is experienced in every American community and is a symptom of greater societal challenges. Food insecurity does not indicate a lack of available food or a problem with the food supply, only that people have trouble buying nutritious food on a regular basis. Unemployment and poverty, lack of transportation or inadequate public transportation, and social inequities and reductions in social safety nets are all factors that affect the ability to buy fresh and nutritious food.
In food deserts, where highly processed fast or convenience foods are usually the easiest to access, people may be fed but undernourished, because fresh, high-quality protein, dairy, fruits and vegetables are either hard to find, too expensive or far away. Food deserts can even be found in communities where an abundance of fresh food is nearby. When the cost of food stretches beyond a family's resources, it is inaccessible.
Hunger on the Rise
Food insecurity has increased across the nation since the beginning of the COVID-19 pandemic alongside unexpected loss of employment, continued supply chain disruptions and rising costs of food and food production. According to USDA, 89.5% of American households had food security in 2020, leaving 38 million Americans, 12 million of them children, food insecure (Household Food Insecurity in the United States in 2020, 2021). These food-insecure households had difficulty providing enough food for each of their family members at some point throughout the year.
USDA identifies poor nutrition as a leading cause of disease in the United States, noting that the average American diet falls far below recommended nutrition guidelines (USDA Actions on Nutrition Security, 2022). Because food insecurity is often coupled with a high-calorie/low-nutrition diet, families in food-insecure households are at greater risk of obesity, type-2 diabetes and cardiovascular disease. Children whose homes are food-insecure are more likely to experience poorer developmental outcomes, and more chronic illnesses and behavioral difficulties than their food-secure peers, affecting educational achievement into adulthood.
Normalizing Help: Asking & Giving
One simple way to help alleviate hunger is to simply normalize asking for help. Feelings of shame or embarrassment for needing assistance are common, but they are additional barriers for many people who live in fear of running out of food. Whether by asking for help in times of hardship, or by securing food for others through donations of food, resources, or volunteer hours, we can all participate in normalizing food assistance.
Use these resources to find the food you need, or to help others:
The Full Tummy Project of Covington County
covingtonfulltummies@gmail.com
Designed to provide a bag of food on Fridays for children in
Covington County who are at risk of hunger on the weekends.
Feeding America
feedingamerica.org
Find a food bank near you.
Dare to Care
daretocare.org
Find food pantries that partner with
the Dare to Care food bank near you.
National Hunger Hotline
1-866-348-6479 (English)
1-877-842-6273 (Spanish)
Receive immediate assistance locating food near you.
Supplemental Nutrition Assistance Program (SNAP)
https://www.fns.usda.gov/snap/supplemental-nutrition-assistance-program
Find out if your family qualifies for assistance.
SNAP-participating Farmers' Markets Nationwide
https://www.fns.usda.gov/snap/farmers-markets-accepting-snap-benefits
Lists are updated monthly.
Read All Posts