A Healthful New Year's Resolution: Establish a PCP in 2023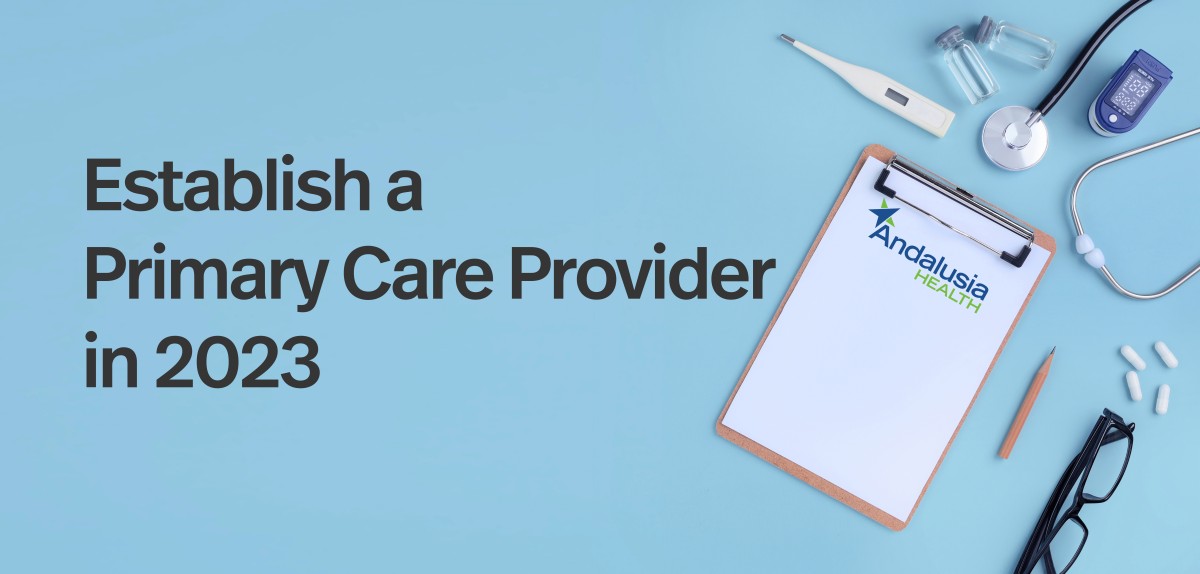 Many of us end the year by making fresh promises to ourselves for January and beyond. Whether we aim to change our behaviors, habits, physical fitness, or overall health in the new year, we often neglect one important partner in our health and fitness plans: a healthcare provider who can support us in meeting our goals.
We all need a primary care provider
A primary care provider, or PCP, is a point of contact for all our healthcare needs. These providers are generalists who see patients for annual checkups and bloodwork. They address common complaints like headache, back pain, and treat minor illnesses and infections. They diagnose and help patients manage chronic conditions, like asthma, high blood pressure, diabetes, and arthritis with diet, exercise, and medication. They can advise patients in beginning exercise or return-to-exercise after injury or illness. They also make referrals to specialists as needed. As a point of contact, PCPs can coordinate any other treatment you receive from other providers to maintain a whole picture of your health and health history.
Types of PCPs
Primary care providers can be physicians, physician assistants, and nurse practitioners. Each of these professionals is qualified to evaluate your health, prescribe necessary medications, and make important referrals.
Depending on your stage of life or current health needs, you might see a different kind of provider more often. Other types of primary care include:
Pediatrics
Pediatricians are PCPs who treat infants, children, teens and young adults up to age 21. These physicians specialize in developmental and social health in addition to routine wellness exams and medical care.
Family Medicine
Physicians trained in family medicine can care for everyone in the family, from newborns to seniors. Some also provide obstetric and/or gynecological care.
OB/GYN
Obstetricians manage pregnancy, labor and delivery, and gynecologists treat diseases of the female reproductive system. OB/GYN providers are commonly trained in both specialties. Women of childbearing age tend to see these providers most regularly.
Internal Medicine
Internists are trained in primary care, and specialize in the diagnosis, management, and treatment of chronic conditions of major organ systems in adult patients.
Geriatrics
Geriatricians treat seniors over age 65. In addition to treating health problems that people commonly experience as they age, these physicians receive additional training in the social and psychological issues that affect seniors.
Establishing health history enhances care
As we age, our health also changes. Every visit to your PCP contributes to a growing health history that serves as a model of your overall health.
If you're healthy now, establishing a health history will help you and your provider work together to address changes as they occur, allowing you to receive interventions or treatment before conditions worsen.
If you've already experienced changes in your health, it's not too late to establish yourself with a provider. A PCP can evaluate your current health, order blood work, make diagnoses, prescribe necessary medications, and refer you to specialists you might need in your care team. Whether your healthcare needs are acute or chronic, you can begin to take charge of your health today.
We can help you find a provider
We look forward to helping you find a provider who will support you in meeting your health goals and resolutions this New Year.
To find a primary care provider who is welcoming new patients, please visit us at Andalusia Family Healthcare, or call 334.222.1366.
Read All Posts