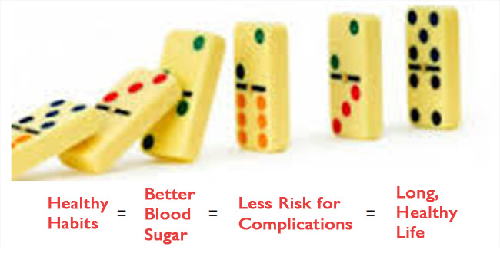 Our goal is to teach you how to better manage your diabetes.
This program is recognized by the American Association of Diabetes Educators (AADE) as meeting national standards for diabetes education. Classes are taught by experienced diabetes educators who are registered nurses and registered dietitians.
Individual and Group Classes focus on the AADE 7 Self-Care Behaviors:
Monitoring – How, when, and where to check your blood sugar
Healthy Eating – Make better food choices and count carbohydrates
Daily Activity – Add exercise and movement to your schedule
Healthy Coping – Manage your emotional health
Problem Solving – Handling high and low blood sugars
Risk Reduction – Learning how blood sugar levels can affect our bodies
Medications – Taking as prescribed, know how they work and side effects
Andalusia Health's Outpatient Diabetes & Nutrition Services Program accepts Medicare and most insurance plans when diabetes education is recommended by your physician. Please, ask your physician for a referral. Central scheduling will then contact you for your appointment. Our educators look forward to helping you develop healthy habits and live a long, healthy life.